Andrew
Holdsworth
Composer • Producer • Arranger
© Copyright Andrew J Holdsworth.
All rights reserved.
Prog rock
I've produced four albums by Prog Rock screamer Damian Wilson – an amazing front man who's equally at home singing very high notes very loudly with Praying Mantis, Headspace and Threshold, as he is playing Jean Valjean in Les Misérables. His album Cosmas was the first album I ever produced (in 1997 I think) and it got Virgin Megastores "Record of the Week" on its release.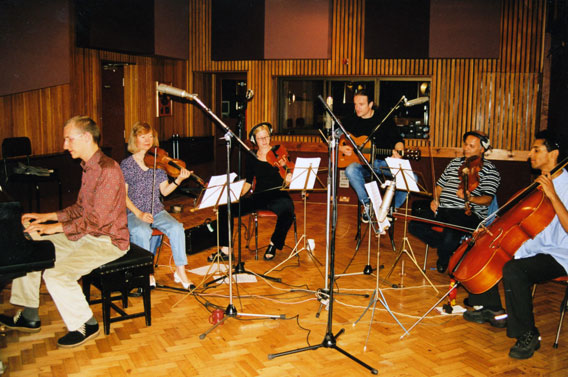 The title of this page is a bit misleading. I've never really recorded any Proper Prog with Damian. I don't really like all that screaming and wailing and I haven't really got time to trigger all those drums. Most of the material we've recorded together has been rock, pop and orchestral.
Music player – requires Flash