Andrew
Holdsworth
Composer • Producer • Arranger
© Copyright Andrew J Holdsworth.
All rights reserved.
Musical Theatre
Musical Theatre is a fairly bad idea. But I quite like it. I know I shouldn't, but I do.

Music player – requires Flash
I played keyboard and guitar in Rent at the Shaftesbury Theatre for six months some time in the 90s. In retrospect, there was much that was dreadful about the show, but I used to cry at the same point every night. What a softy.
I first met Hannah-Jane Fox (the original Scaramouche) during early rehearsals for We Will Rock You, and with Roger Taylor (the blond one from Queen) I co-produced Hannah's first two singles. I've had oodles of fun co-writing with Hannah, and our latest collaboration is her one-woman show, The Fox and Hands. If you look closely, you might see her in this photo. She's the one with her stiletto on my head.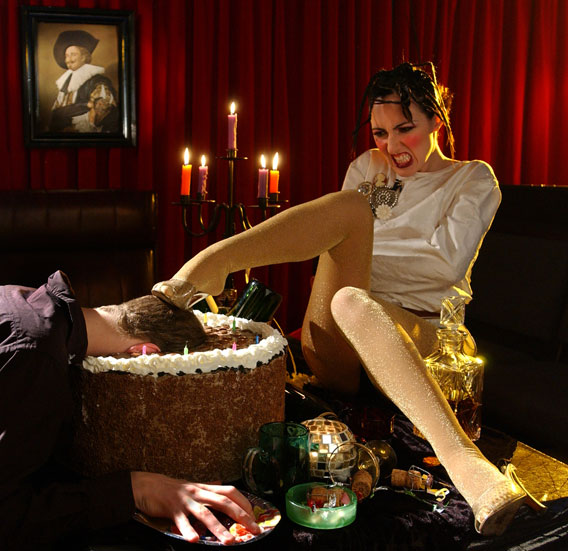 For composer Trisha Ward, I recorded and mixed about 20 tracks from Sleeping Beauty and Coronation Street – The Musical, and for Mark Carroll I arranged and produced The Attic and Supernova.