Andrew
Holdsworth
Composer • Producer • Arranger
© Copyright Andrew J Holdsworth.
All rights reserved.
Music for Ballet
I started playing piano at the Diane Harrison School of Dance in Dewsbury at the age of eleven. Shortly after leaving university, I was taken on to teach composition to the final-year degree students at the headquarters of the Royal Academy of Dance – the largest ballet training organisation in the world.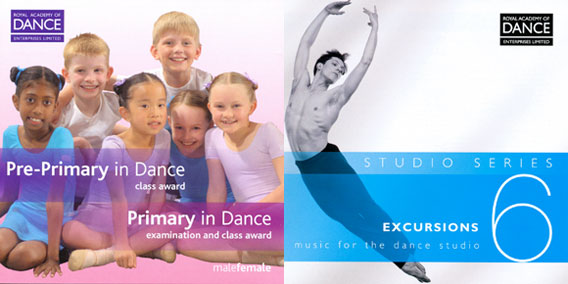 © 2009 RAD Enterprises Ltd. Used with permission.
One of the most enjoyable and productive partnerships of my career began when Jonathan Still joined the Academy as Director of Music Development in 2001. Over (literally) dozens of curries in Tooting, Jonathan and I have spent many hours discussing the role and the future of music in ballet training. Together, we have produced the music for the RAD Pre-Primary and Primary, the new Grades 1 to 5 (which also feature several of my compositions), the new vocational syllabi, as well as the After Class and the Studio Series CDs.
In 2014, I released the first three CDs in my own Reimagined for Ballet Class series. Imagine performing your allegro to Abba, your pirouettes to Queen, your adage to Beethoven, your jetés to Avril Lavigne...

Reimagined for Ballet Class transforms well-known pop songs and classical melodies, structurally and stylistically, into mazurkas, tangos, hornpipes, rags, waltzes, polkas, barcarolles, rumbas, jigs and a variety of other dance forms. The CDs are arranged and sequenced in a traditional class format.
Other clients in the dance world have included Ballet Black, Scottish Ballet, The Royal Ballet, National Youth Ballet, Arlene Phillips, Arthur Pita and Wayne Sleep.